Is Anxiety limiting your life? Why live in fear? Don't wait until it's too late. To contact Dr. Nikolaidis at his two Orange County offices, c all, click or text 24/7 at (949)791-7127. Dr. Chris Nikolaidis is a Top Orange County Psychologist specializing in Anxiety Disorders. Dr. Nikolaidis provides individual therapy to adults, children, adolescents, young adults, and seniors. Dr. Nikolaidis also provides couples couleling, marriage counseling, and family counseling.

Treatment specialization includes:
Marriage Counseling
Couples Counseling
Infidelity
Relationship problems
Stress Management
Family Counseling
Co-dependency
Bipolar Disorder
Substance Abuse
Polyamory
Quarter-life crisis counseling (for adults in their 20's and 30's)
Mid-life crisis counseling
Life transitions
Career Change
Adjustment Disorders
Agoraphobia
PTSD
Separation Anxiety Disorder
Addressing the "Digital Divide" between "Digital Natives" and "Digital Immigrants"
Cyber-bullying
Sexting (and problems it creates)
Assertiveness Training
Parenting Support
Grief Counseling
Bereavement
Office Politics
Escape from Cubicle Nation
Coaching on how to escape from your job to pursue your passion
Acculturation Issues specific to first and second generation Americans
Being separated from family
Addiction & Recovery
Adult Children of Alcoholics
ADHD
Ethnic/Cultural Issues
Women's Issues
Conflict Resolution
Men's Issues
Personal Growth
Physical Disabilities
Self-esteem
Sex therapy
Sexual Dysfunction
Sleep Disorders
Somatoform Disorders
Spirituality
Terminal/Chronic Illness
Chronic Pain
Life Coaching
Dating Coaching
Business Coaching
Executive Coaching
College Counseling
Spiritual Concerns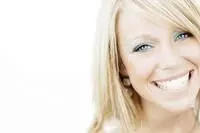 Therapy Can Help:
Control Job and School Stress
Overcome Depression and Loss
Enhance Relationships
Remove Mental Barriers
Decrease Social Anxiety
Reduct Self-Judement
Enahnce Personal Growth
Build Confidence
Eliminate Self-Defeating Behaviors
Unlock Creative Potential
Control Spending and Debt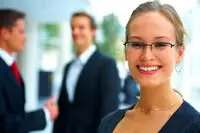 Dr. Nikolaidis counsels people from all different walks of life, including:
Anxiety Therapy for Individuals suffering from Anxiety
Women seeking Christian Counseling in Orange County
Depression Therapy for individuals suffering from Depression
Therapy for Nice Guys and People Pleasers
Helping the "worried well" and those struggling with perfectionism
Coaching for disruptive Physicians, Nurses, Psychologists, Executives and Senior Leaders
Civility training for Attorneys
Women seeking relationship success
Women looking to be empowered and wanting improve the quality of life as they define it
Busy professionals
Artists and Entertainment Industry Professionals motivated to develop their creative process and advance their career
CEOs
Socialites
Celebrities
Attorneys
Financial advisors
Healthy, high functioning people
Young Adults
Entrepreneurs
Professional Athletes
While Dr. Nikolaidis' specialty is anxiety, he also treats a wide variety of other psychological conditions. Contact Dr. Nik to learn about his full scope of practice. In a comfortable and supportive atmosphere, Dr. Nik offers a highly personalized approach tailored to each of his clients individual needs to help attain the personal growth they're striving for.

Pay for your appointments ahead of time through Bill Me Later®, a PayPal service, and there's no payments and no interest if paid in full within 6 months. (See terms. Subject to credit approval. Certain restrictions apply.)

To contact Dr. Nikolaidis at his Newport Beach, Orange County office , call, click or text (949)791-7127.
Dr. Nikolaidis provides marriage counseling, relationship therapy, family therapy, couples counseling, premarital counseling, family counseling, teen counseling, parenting guidance, divorce, relationship advice, as well as help with dating, love and communication.

counseling, marriage, counselor, marriage family therapy, marriage counselor, Christian counseling, counselors, marriage family counseling, marriage counselors, marriage family counselors, counseling couples, family counselor, marriage counselling, marriage therapy, relationship counseling, marriage therapist, marriage relationship, family marriage therapy, relationship counselling, marital counseling