Dr. Nikolaidis'
High Rise Location: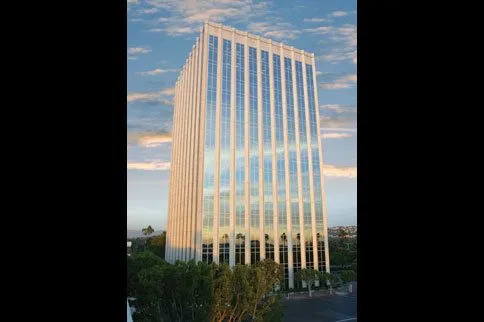 Sex Therapist Orange County
To book an appointment, call and text 24/7
click (949)791-7127 .
Dr. Nikolaidis
Specializes In The Treatment Of Male And Female Sexual Problems Such As:
Erectile Dysfunction (ED) or Impotence
Premature Ejaculation
Orgasm Difficulties
Sexual Anxiety (Male, Female)
Sexual Phobias
Looking for a Sex Therapist ? Are you overwhelmed by Sexual Problems or Sex Addiction ? Take Control of Your Sex Life & Save Your Relationship . Looking for Sex Therapy and Anxiety Therapy in Newport Beach, Orange County? Call, click or text Dr. Nikolaidis now at (949)791-7127 .

Dr. Nikolaidis has completed advanced clinical training from world leaders in the field of couples and relationship counseling , such as Dr. Harville Hendrix , Dr. Sue Johnson , Dr. John Gottman and, Dr. Julie Gottman .

Is sex an important part of your life but Anxiety makes it difficult to talk about your sexual feelings and needs? Do intrusive thoughts interfere with your ability to focus on the pleasure and experience of sex? Do you have chatter going in your head which takes you away from the experience and delight which sexual connection is supposed to be about? I can help you realize that those intrusive thoughts are thoughts that come and go. I can help you to switch your focus from the intrusive thought, to focusing on what it feels like, what the pleasurable sensations are like, what it feels like to touch or be touched, rather than focusing on the thoughts or the anxiety.

I use techniques at the forefront of evidenced-based therapies, such as cognitive-behavioral therapy (CBT) , Dialectical Behavior Therapy (DBT) and mindfulness, staying in the present, savoring the moment, ridding ones mind of the chatter and worrying about what is going to happen next, and instead focusing on the here and now. I also use sensate focus to help individuals and couples get out of the past and out of the worry of the future. I can help couples do exercises of increasing level of intimacy and physical connection in a way that you are encouraged to feel the delight and pleasure of touch as compared to your anxiety.

Looking for a doctor who helps you communicate, feel understood, and focus on defining and healing the specifics of your sexual and relationship issues? Sex, intimacy, love, career, health are all important areas that make up who you and your partner are. I can help you break down these individual issues and isolate the actual sexual issues from the relationship factors. In better understanding sequences of behavior and patterns of interaction in your relationship, sex therapy helps you to gain clarity on who you are and what you expect from your partner.

Depending on an individual or couple's needs, I conduct a detailed assessment and history, construct a problem list, and collaboratively work with you to help formulate a set of goals and interventions to help resolve the problems. Often a patient or client sees me on referral from another professional, and the focus of therapy is often on a sexuality issue. Sometimes, however, a great deal of other work may need to be done, like anxiety, depression, or anger management, or stabilizing the relationship, before the sexual concerns can be addressed. Interested in talking further? Call me at my Newport Beach, Orange County Office at (949)791-7127 .




Purchase your appointments in advance through Bill Me Later®, a PayPal service, and there's
no payments and no interest if paid in full within 6 months.
(See terms. Subject to credit approval. Certain restrictions apply.)
Dr. Nikolaidis provides marriage counseling, relationship therapy, family therapy, couples counseling, premarital counseling, family counseling, teen counseling, parenting guidance, divorce, relationship advice, as well as help with dating, love and communication.
counseling, marriage, counselor, marriage family therapy, marriage counselor, Christian counseling, counselors, marriage family counseling, marriage counselors, marriage family counselors, counseling couples, family counselor, marriage counselling, marriage therapy, relationship counseling, marriage therapist, marriage relationship, family marriage therapy, relationship counselling, marital counseling